Commercial Roofing in Seymour, IN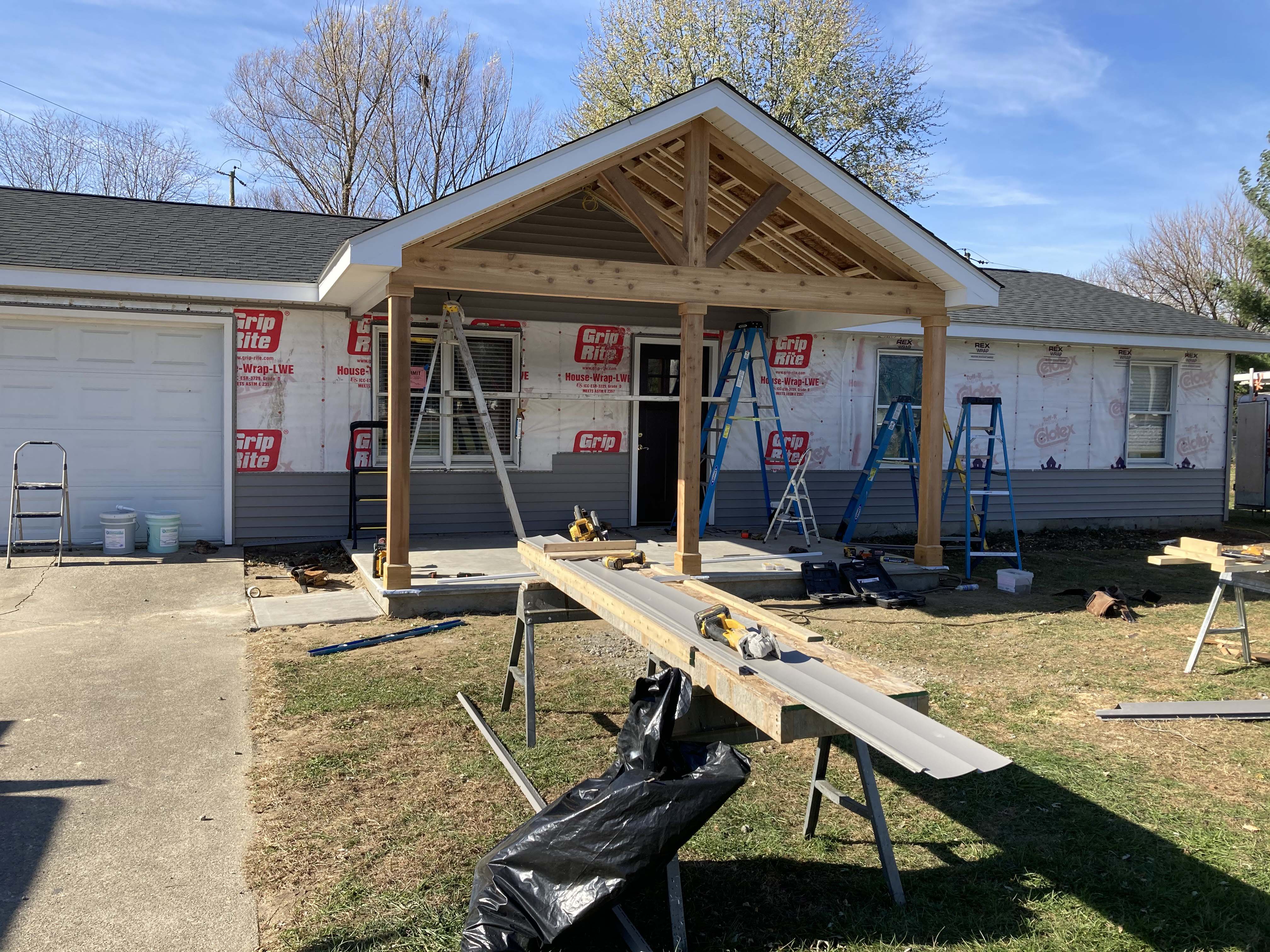 Unfortunately, we understand that commercial roofing services might be far from your mind – unless you notice a small leak or require repairs. It's challenging to scale your business when your assets are at risk. So, being in contact with a commercial roofing contractor is the most prudent course of action.
Luckily, at Rick Graham Construction, LLC, we provide various roofing services to business owners in need of commercial roofing solutions in Seymour, IN.
Our Services
It's hard to feel safe working under a damaged, leaking, or undesirable roof. Our skilled commercial re-roofing and repairs experts can help. Here are some of our roofing services that can make your building perform optimally and look fabulous.
Roof Tear Off Services
At Rick Graham Construction, LLC, our roofing contractors are happy to offer tear-offs roofing services to you. A tear-off mainly involves the removal of the exterior part. In some situations, tearing away and replacing this part is all that's needed.
Ideally, the underneath structure that supports the roof, like wood joists, steel beams, or roof deck, can remain with only the damaged layers being replaced. But usually, the sub-layers, particularly the insulation, should be replaced, too, especially if they aren't compatible with the newly installed materials. Don't hesitate to contact us to discuss the options of roof tear-offs for your building and get a free estimate on your commercial roofing needs.
Commercial Roof Installation
Rick Graham Construction, LLC, stands out from the rest in new commercial roof installations. We know the intricacies of commercial roof materials, function, and installation. We understand that the professionalism and experience behind a commercial roofing task help produce the best outcomes.
Avoid making mistakes when it comes to your roofing. Call the experts at Rick Graham Construction, LLC. We provide:
A competitive and timely quote
High-end quality commercial roofing materials
Best commercial roofing replacement in Seymour, IN
Commercial Roof Repair
Unlike other commercial roof leak repair experts, we like repair tasks. Our commercial roof experts are trained to spot the cause of the issue, not just take "a quick fix." We handle roofing repair immediately. If left unattended, they might run up to a costly charge due to mold, leaks, pests, etc.
Our Commercial Roofers Tackle It All
Common commercial roof repairs we handle include:
Ice back-up damage
Warped/moldy plywood
Loose mortar and gutters
Buckled/cracked shingles
Missing fascia and shingles
Inadequate/improper flashings (i.e., wall lines, chimneys)
Once you reach us, we'll come out for free, assess the damage, and recommend the best advice to fix the issue.
General Construction
Need a new shed built out back? A garage to safely house your vehicle? A new deck? Our reputation as an established home and deck builder in Seymour, IN makes us the best choice for general construction projects. From buildouts to outbuildings and beyond, our construction is rooted in quality and will stand strong to serve you well in whatever capacity you demand of it.
Commercial Re-Roofing Services
You should never ignore leaks or issues with your aging commercial roof. Our professional roofers will determine if your building needs a complete re-roof. Contact us, and we can do the work cost-effectively and quickly.
We will then walk you through the products and options available for re-roofing. Most importantly, we adhere to industry standards and our internal standards for perfection.
We Care About Your Business
No matter which commercial roofing option you prefer, make Rick Graham Construction, LLC your first call. We shall visit your building for an honest and free professional inspection. We'll then get started working on your roof. You only have to sit back, relax, and enjoy your building's enhanced curb appeal and protection. Contact us today for information on our roofing, remodeling, or siding services.