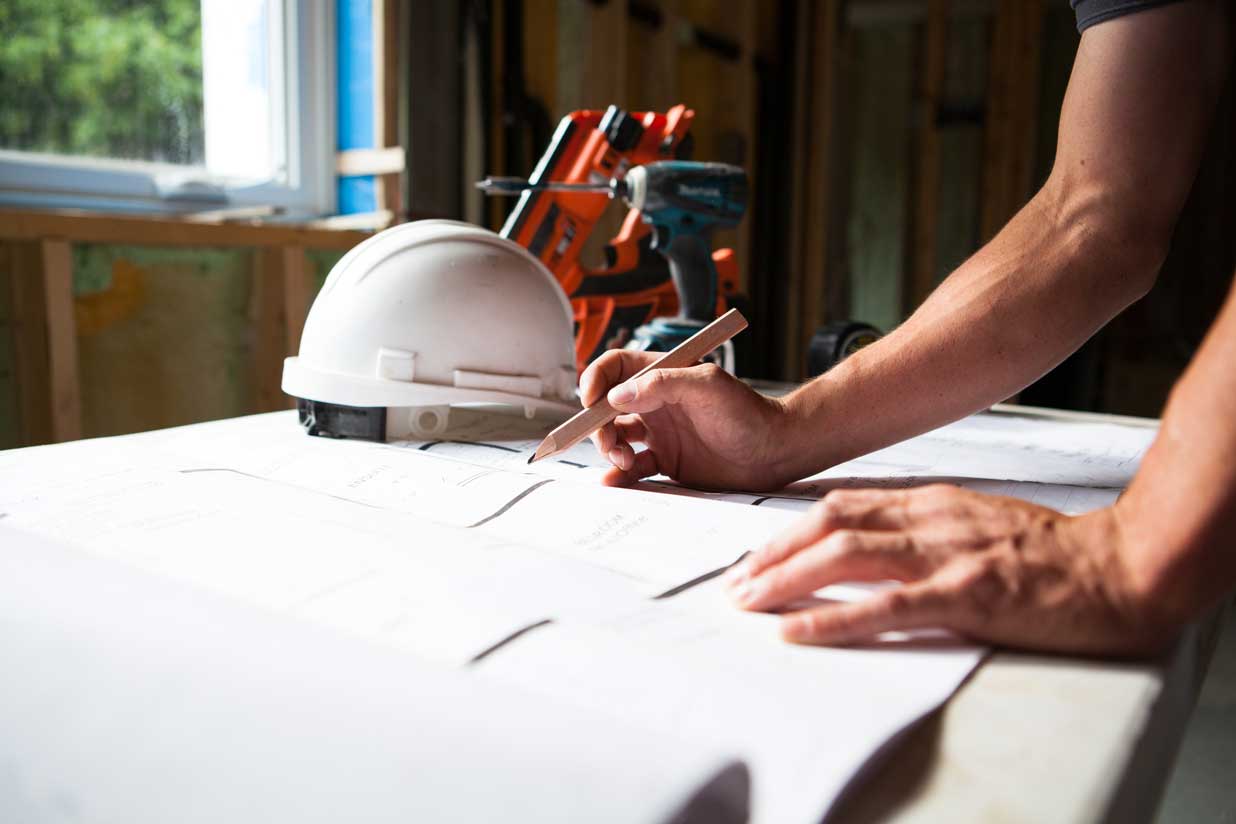 Let us make your home, your dream home! We are your trusted local remodeling contractor and we are ready to make your home dreams a reality!
Roofing Contractor in Seymour, IN
Rick Graham Construction, LLC serves provides a full range of roofing services to home and business owners throughout Seymour, Hangman Crossing, New Farmington, Fleming, and Rockford, IN, delivering roofing services, remodeling services, siding services, new construction and more, backed by superior-caliber craftsmanship. From bathroom or kitchen remodeling to quality roof repair to general construction, we do it all. Contact us today for a free estimate on your scope of work.
Indiana's Best Roofing Services
Thinking about updating your home or business? Whether that means minor improvements, full renovations or brand-new construction, Rick Graham Construction, LLC is ready to help. Our reputation as a full-service remodeling contractor is well-respected, and we're ready to prove our capabilities to you.
We focus on both interior and exterior home improvements. From minor upgrades like new trim work and painting to major improvements like windows and doors, we focus on adding value, comfort and convenience to your home. Homeowners call us because we can do so much more than general painters or deck builders—we take a holistic approach to improvements that makes them an integral part of your home. For us, it's not just about making a single improvement—it's about raising the standard of your whole home.
Beyond improvements, we're available for heavy lifting projects as well. Call on us for a kitchen or bath remodel or task us to build the addition you've always needed. As an experienced roofing company, we can also re-roof your home and integrate new additions seamlessly, so they're a natural part of your dwelling. Need a new garage? A shed out back? A porch, patio or decking? No matter how you want to improve your home, we're equipped to meet your needs by delivering superior craftsmanship and an unparalleled finished product.
Building is what we love, which is why we're always welcoming diverse projects and pushing ourselves to uphold an above-average standard of excellence. This even goes for our light commercial projects, which we see as a way to help local businesses thrive. So, whether you want a home that feels more spacious, welcoming and warm or a business that has the right space to succeed, Rick Graham Construction, LLC is ready to help. See why home and business owners throughout Seymour, IN trust us for construction, remodeling and renovations.
The owner personally oversees every job, staying in contact with customers throughout the process.

Our team has over 40 years of professional experience and a strong portfolio of successful projects behind us.

We guarantee all the work we do, taking pride in superior craftmanship and attention to detail to produce high caliber results for our clients.

Our scope of abilities extends to both residential and commercial projects. We welcome a diverse range of projects with a broad range of capabilities to complete them.

Our team is prepared to consult with you about your project and the scope of work, delivering a free upfront estimate.
Remodeling and Improvements
Ready to reinvest in your home or business? Contact the flooring contractors and remodelers at Rick Graham Construction, LLC today to begin planning new construction, remodeling or improvements. Contact us for a free quote.
Roofing and remodeling company serving customers in the following areas:
Bartholomew County, IN
Brownstown, IN
Cortland, IN
Crothersville, IN
Elizabethtown, IN
Freetown, IN
Hayden, IN
Jackson County, IN
Jennings County, IN
Jonesville, IN
Scott County, IN
Seymour, IN
And more!